Over the last few months I have been using an app called Life Cycle to track where I go using my phone's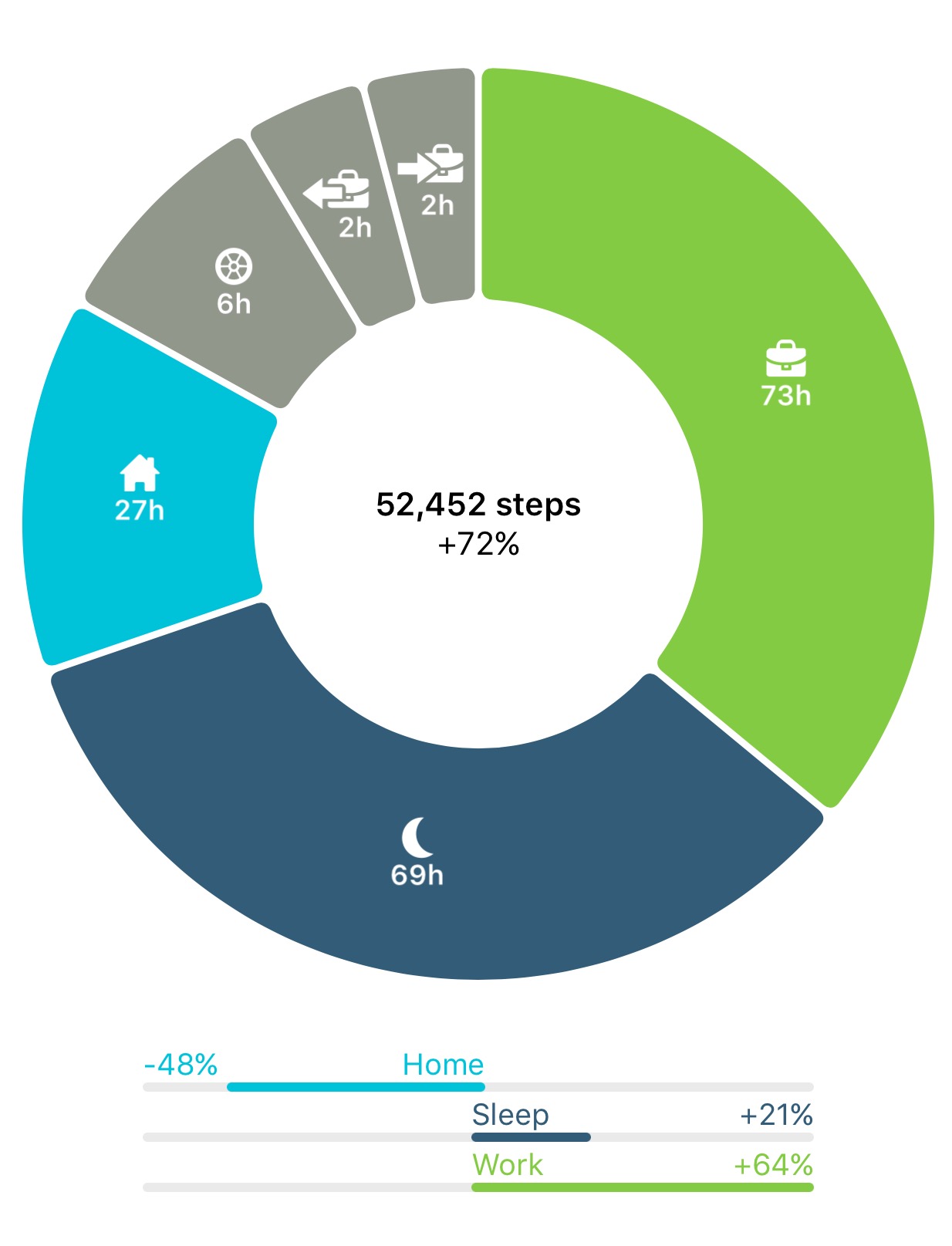 GPS. It gives me an idea of my home-work balance. Last week was a little off as we were getting ready for and running our marriage conference. This is not a bad thing. I'm not complaining, it is part of the ministry life that I have chosen. By the way I had these same weeks when I was in corporate life also. I can say that this is not a regular occurrence.
Over the last three months my average work hours have been at least 20 hours less than this and today I'm writing this post from home on a rest day. I will work less than 40 hours this week. I don't think a work balance means 40 hours a week every week, you will have long weeks, just make sure you get some short ones also.
Find something that you can monitor your time and keep an eye on it. Life Cycle is not perfect because I do work at home from time to time, but it gives me a good picture and even surprises me occasionally when I thought I was at work more than I actually was.
SaveSave